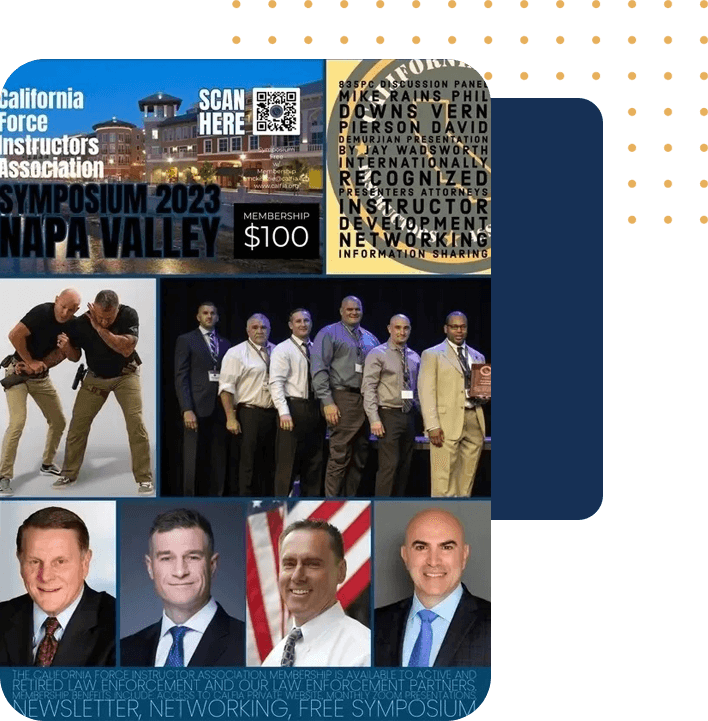 September 22 & 23, 2023, 08:00 – 17:00 hours.
Napa Valley College, 2277 Napa Vallejo Hwy. Napa, CA 94558
Check-In Starts at 07:00
Visit With Industry Vendors
Pastry Breakfast and Morning Coffee Provided
On-Site Catered Lunch
Quality Use of Force Training
Lecture Courses
Practical Application
Networking
"The importance of the cognitive interview after a use of force"
Vern Pierson
El Dorado County District Attorney